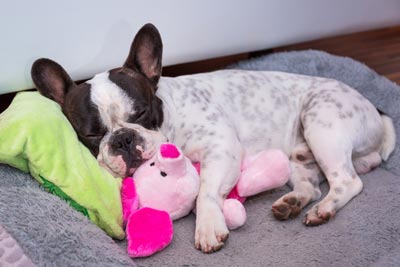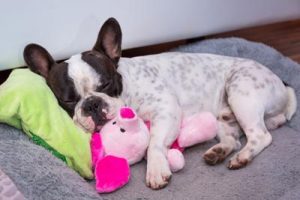 Millions of humans have furry, four-legged companions. For the times that you are needing a groomer, a safe place for your pup to play or an overnight stay Pet Castle Resort is the place to choose!
We have worked hard to create a welcoming facility for you and your pet. Our 10,000 square foot has been converted to the perfect playground for dogs and cats alike. If you are in the market for Bensalem dog boarding, look no further than Pet Castle Resort!
Solutions For Ultimate Boarding Comfort
Did you know that dogs are calmed by the sound of human voices? At Pet Castle Resort, your pet will feel calm with our custom-made suites! If your pet is prone to anxiety, we even feature suites with televisions. All of our rooms are supplied with filtered water, privacy, comfortable bedding and, of course, toys! Our goal is to ensure a safe, healthy and comfortable environment for your pet while maintaining their well-being.
Pricing starts at $42 per day for a standard room, $51 per day for a deluxe room and $70 per day for a suite, TV included. Your second dog is always half priced if staying in the same room.
Full day care is included in a boarding package at no additional cost. Your pet will still miss you, but they will have a blast all day while out and about in the play group! Get the most fun for your pet with your money at the best Bensalem dog boarding facility available.
All vaccines must be kept current. Please provide proof of immunizations each time they are renewed. Pet Castle Resort strongly recommends that your pet be on a flea and tick regimen.
We Love Cats Too!
Our facility would not feel complete if we excluded our furry feline friends! Our separate area for our feline friends includes suites designed for feline enjoyment. Each suite is designed to provide spacious room for them to stretch, climb and jump to their heart's content. Our staff will make sure that your companion receives the attention and pets they deserve. They are guaranteed to share details of their purrrfect visit once home!
Our feline boarding rates are $27 per day with a sibling in the same suite being half priced. Give us a ring for information about special rates beyond 10 days! All feline guests must have current vaccinations for both rabies and FVRCP.
Find Your Pet's Second Home Today
Make sure that when your pet cannot be home that they are still comfortable and happy. Choose Pet Castle Resort as your Bensalem dog boarding folks.
Contact us today to find out why your pet will have a blast with us. We are located at 600 E. Lincoln Highway, Langhorne, Pennsylvania and open Monday through Friday 6:30am through 7:00pm, Saturday 8:00am through 5:00pm and Sunday 8:00am through 3:00pm.