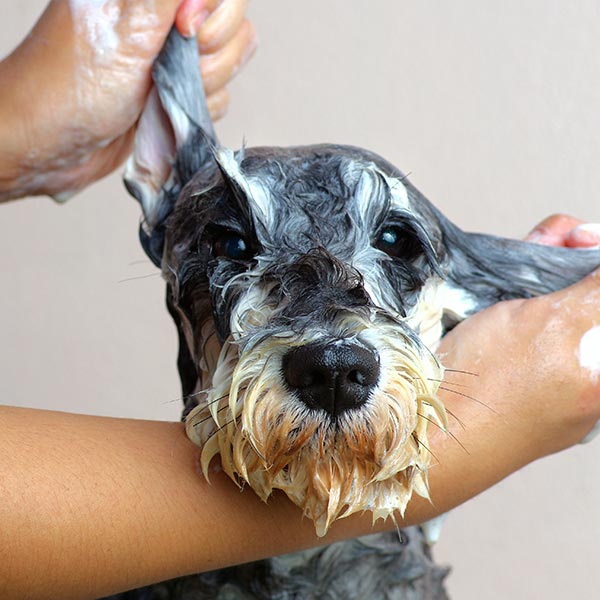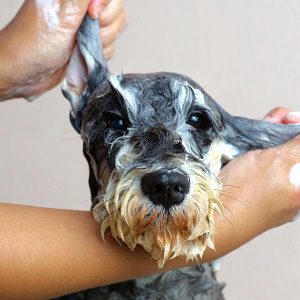 For the best Bensalem dog grooming around, check out Pet Castle Resort, the area's brand new 10,000 square foot pet care facility! We are all about your pet and promise to treat them just as they deserve – like royalty!
On top of high-quality grooming, we offer indoor and outdoor play yards with ample ventilation and 24-hour supervision. We know that thinking about your pet anywhere other than home is stressful. Our facility and wonderful staff will help you feel confident leaving your dog or cat with us for however long!
Reasonable Rates for Great Grooming
Did you know that your dog should receive grooming every four to six weeks? Pet Castle Resort is careful to include services that naturally should come with a great grooming.
Our grooming packages include a bath, fashionable cut and style, ear cleaning and nail trim. Your dog is guaranteed to walk out looking and feeling great from head to toe. Don't get charged separately for services that should go together! Pet Castle Resort does not separate charges – one of the many reasons we are the premier Bensalem dog grooming facility in the area.
Grooming services start at $40 and vary by breed. Please contact us for pricing! Bathing is $15 for dogs under 40 pounds and $20 for dogs over 40 pounds. All vaccines must be up to date. Please bring proof of immunization with you every time they are updated. Pet Castle Resort strongly recommends that your pet is on a flea and tick regimen.
Doggy Day Care & Boarding
Pet Castle Resort strives to be your go-to grooming, doggie daycare, and pet boarding facility. Our goal is to ensure a safe, healthy and comfortable environment for your pet while maintaining their well-being.
Our spacious 10,000 square foot facility is sure to impress, and our indoor and outdoor play yards will have your pup begging to stay! Highly trained staff will monitor your pet throughout each day making sure that your pet is safe while they play.
All vaccinations must be up to date and your pet must be spayed or neutered if over the age of six months. All dogs must be prescreened through our temperament test prior to attending daycare.
We love cats too! Pet Castle Resort features a separate cat area for our feline friends. Each suite is designed to provide spacious room for all the stretching, climbing and jumping that your kitty wants to do. Find out more about our special rates for sibling and extended stays. All feline guests must have current vaccinations for both rabies and FVRCP and are strongly encouraged to be on a flea and tick regimen.
Book Your Pet's Adventure Today
The folks at Pet Castle Resort can't wait to meet you and your furry companion! We have worked hard to provide the best and most reasonable Bensalem dog grooming, day care and cat and dog boarding. Find out more about our services online or give us a ring. Better yet, stop by our facility to see why your pet will have a blast with us while you are at work or on vacation.