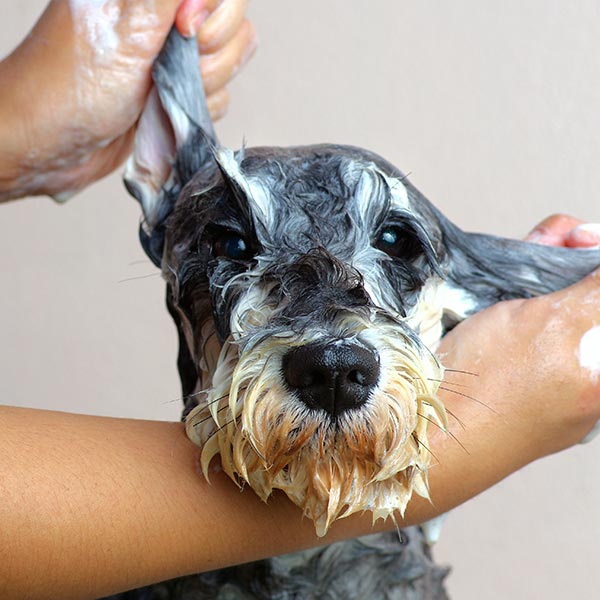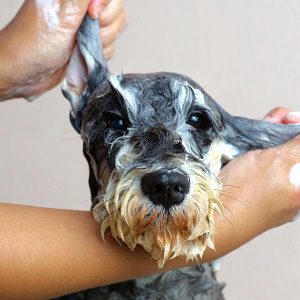 Did you know that some dogs have hair instead of fur? Dogs with fur routinely grow and shed their fur making their way for new, while hair only falls out when it dies or is cut. Breeds with hair need routine grooming to encourage new growth and prevent matts. For the best Bensalem pet grooming, look no further than Pet Castle Resort, located at 600 E. Lincoln Highway, Langhorne, Pennsylvania 19047.
Pet Castle Resort hires certified groomers so that you can be sure that your pet is receiving the best quality care possible. Allow your dog to come in and visit our new resort and facility and walk away freshly groomed! We know you won't be disappointed when your pet is treated with the TLC they deserve.
Reasonable Rates, Excellent Care
Did you know that your dog should be groomed every four to six weeks? When you buy a grooming package from Pet Castle Resort, you can be sure that your pet is getting the best care at the best price.
Our grooming consists of a bath, plus a fashionable cut and style, ear cleaning and nail trim. Your pup will walk out looking and feeling great from head to toe. Don't let yourself get charged for each service at other pet groomers – we include services that belong together. Another reason we are the go-to Bensalem pet grooming people!
Our grooming prices start at $40 and vary by breed. Contact us for more details! Bathing is $15 for dogs under 40 pounds and $20 for dogs over 40 pounds. All vaccines must be kept current. You are responsible for providing proof of immunization every time you update vaccines! We ask that you bring proof of immunization with you when you visit us. Pet Castle Resort strongly recommends your pet be on a flea and tick regimen.
More Than Just Pet Grooming
Pet Castle Resort is all about your pet! We offer doggy day care and pet boarding on top of our quality grooming services. Our spacious 10,000 square foot facility is sure to impress, and our indoor and outdoor play yards will leave your pup begging to stay.
Pet Castle Resort has a highly trained and experienced staff that will monitor your pet throughout each day. All vaccinations must be up to date and your pet must be spayed or neutered if over the age of six months. All dogs must be prescreened through our temperament test prior to attending daycare.
We love cats too! Our separate area for our feline friends is positively purrrfect. Call for rates and more information about our kitty boarding.
Give Us A Call!
We can't wait to meet you and your pet! Pet Castle Resort is the premier Bensalem pet grooming, cat and dog boarding and doggy daycare. Contact us or visit our facility to see why your pet will have a blast with us while you have peace of mind that they are happy. Hours are Monday through Friday 6:30am through 7:00pm, Saturday 8:00am through 5:00pm and Sunday 8:00am through 3:00pm.