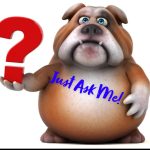 Q   Will my dog be with other dogs?
Absolutely. That's how we like it! We do not offer individual play.
Q   What happens on the day of temperament?
This is a 5-hour day for them. Your dog will first become acclimated with our facility.  After that, they are gradually introduced to the play pack.
Q  Will my dog be with dogs his/her size?
 We have 5 separate play yards. According to the pounds and disposition of your dog, we will determine what play yard they will go into safely and comfortably. This is determined on their day of temperament.
Q   Does my dog require vaccines?
Absolutely! All owners must present documentation of Rabies, Distemper, Bordetella, and Canine Influenza. This documentation must be legible and must provide expiration dates for each vaccine.
Q   What can I bring if my dog is boarding?
You can bring whatever you like. We provide a bed & blanket. If you feel you need to bring something extra, please do. Whatever you decide to bring, it will remain in your dog's individual room. Of course, you are responsible for bringing food, otherwise you will be charged for Pet Castle food.
Q  Can I come and take a tour of Pet Castle Resort?
 Sure! Tours are welcome Monday through Thursday between the hours of 12:00pm – 2:00pm (Sorry, no exceptions)
Q   My dog requires medication. Will this be administered?
There is a $20.00 Flat Fee for any medication that is administered. All medication must be by pill form only and must be portioned out by owners for the duration of their stay ~ Pet Castle Resort will not administer medication from a pill dispenser bottle. Shots, eye drops, ear drops, injections or any form of liquid medication WILL NOT be administered.
Q   Will my dog get hurt at doggie day care?
  Our staff is equipped to safely watch your pet so that no alterations occur. It is, however, very common for your pet to be scratched, scuffed and/or have minor bruising while playing.
Q   Is the staff there 24/7  ~ around clock?
While staff is here by 5:30 am and leaves approximately by 10:00pm, Staff is not here around the clock.
Q   What if I can't get my dog vaccinated in time for his boarding/daycare stay?
Your dog may be turned away if they are not fully vaccinated.
Q  Can I call to check on my dog?
 To reduce our phone volume, we strongly suggest tuning into our Facebook, TikTok, or Instagram sites to see what your dog has been up to all day. We post on our social media sites Monday through Saturday.
Q  Will my dog have access to water?
Every yard has a very large communal water bowl which is replenished very frequently throughout the day.