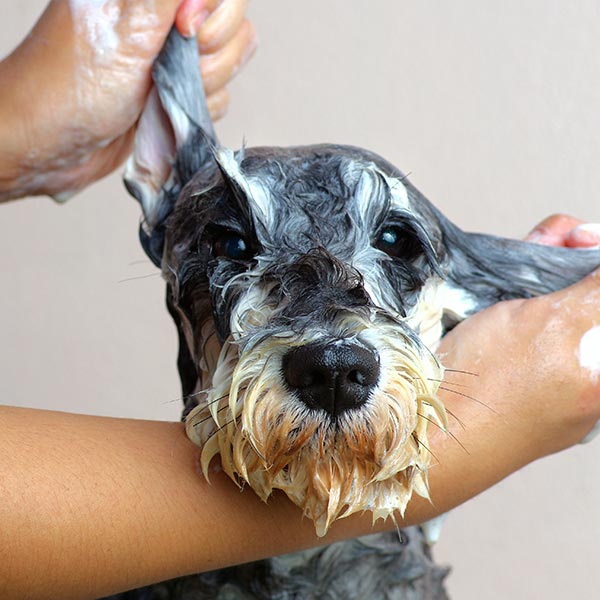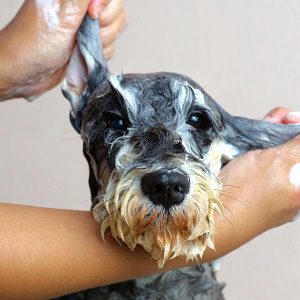 So, your dog got into a mess they shouldn't have, and their fur is now a mess. You are desperately wondering, "Where is emergency pet grooming near me?" You're in luck! Pet Castle Resort is proud to offer the highest quality pet grooming possible at a reasonable rate.
We are heartbroken to see dogs come through our doors scared of the groomers. Rough handling of fur and matts can be traumatizing to a poor pup! We are careful to hire only the best certified groomers available, all of whom are familiar with the wide variety of fur and hair that our four-legged companions can have.
For a welcoming, wonderful and not traumatic experience, look no further than Pet Castle Resort!
Great Prices, Greater Service
Not only do we hire the best dog groomers available but have carefully constructed grooming packages that include the appropriate services. Other groomers charge for each individual service that makes up a well-rounded, quality groom. We don't! We make sure that when you pay for a grooming, your pup receives the services that will make them look and feel their best. If you are asked, "Where is the best pet grooming near me," your answer is sure to be, "Pet Castle Resort!"
Our grooming prices start at $40 and vary by breed. Please contact us for pricing! If a quick bath is all you're looking for, then our rates are $15 for dogs under 40 pounds and $20 for dogs over 40 pounds.
All vaccines must be kept current. You are responsible for providing proof of immunizations each time they are renewed. Pet Castle Resort strongly recommends that your pet be on a flea and tick regimen.
We Have Boarding & Day Care Too
Grooming can be the perfect opportunity to "test drive" our facility for your boarding and day care needs. Pet Castle Resort has three options for safe and comfortable rooms for your pup. Your pet will be provided a doggie bed, blanket, and space to stretch their paws. All dogs must pass a temperament test prior to their stay. Full daycare is included at no additional cost! Give us a ring or view pricing details online.
If you are looking for a solution to having to rush home from work or play, then consider letting us play with your pup for the day! We have play areas and size-appropriate play groups to guarantee that when you pick your pet up, they will be exercised, tired and ready to relax with you.
Find Your Pet's Second Home Today!
Pet Castle Resort is proud to be the premier dog grooming and pet boarding facility in the Bensalem, Pennsylvania area. If you're wondering, "Where can I find the best daycare, boarding, and dog grooming near me," look no further than Pet Castle Resort!
Contact us today to learn more about our pricing and services. Hours are Monday through Friday 6:30am through 7:00pm, Saturday 8:00am through 5:00pm and Sunday 8:00am through 3:00pm.